Location and map of NEQTA Hotel Shanghai
Address: NO.58 Hebao Road, Xuhui District, Shanghai

Chinese Address: 上海徐汇区合宝路58号

Hotel Phone: 0086-21-28903999 Hotel Fax: 0086-21-28903989

• Downtown 4.92 km

Airport
• Shanghai Pudong International Airport 39.65 km
• Shanghai Hongqiao International Airport 16.20 km

Railway Station
• Shanghai Hongqiao Railway Station 17.80 km
• Shanghai Railway Station 5.96 km

Metro Station
• Jiashanlu 0.61 km
• Dapuqiaozhan 0.92 km

Commercial Area
• Dapuqiao Area 0.78 km
• Xuhui District 3.02 km

Place Of Interest
•Nanjing Road 5.01 km
•Yu Garden 6.22 km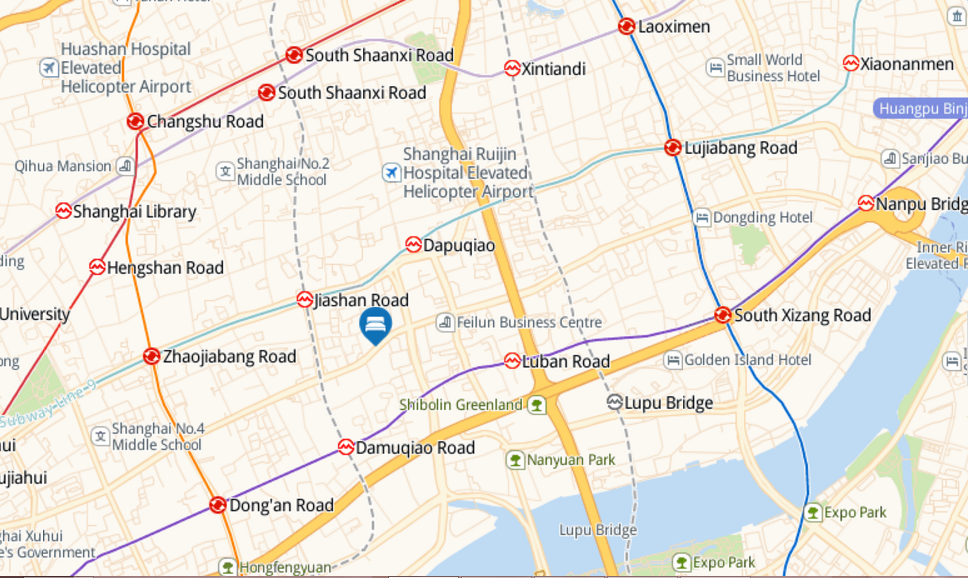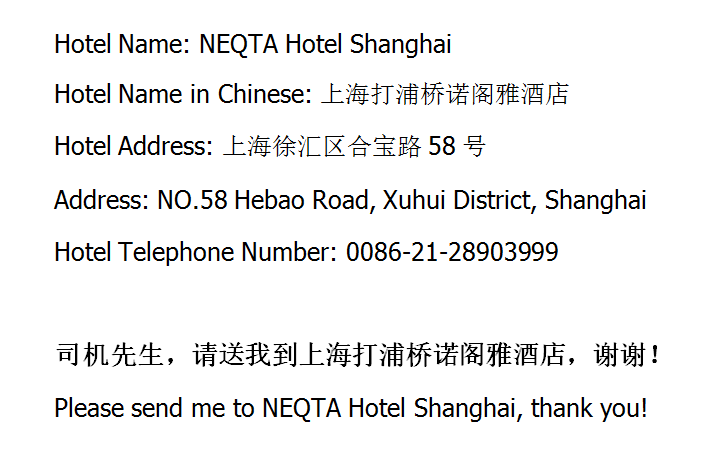 © Copyright © 2016-2017 WWW.NEQTAHOTELSHANGHAI.COM. All Rights Reserved.




NEQTA Hotel Shanghai
(上海打浦桥诺阁雅酒店)

Hotel Phone: 0086-21-28903999
Hotel Fax: 0086-21-28903989

Address: NO.58 Hebao Road, Xuhui District, Shanghai

Chinese Address:
上海徐汇区合宝路58号

Postal Code: 200030

Book a room online

Just fill up a booking form

Enjoy the exclusive lowest rate

Registration and Credit card are NOT required for booking

Pay at the hotel reception upon check- in

Check the room rate !